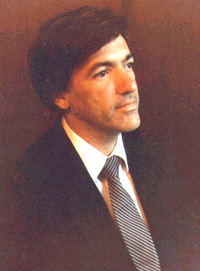 Kalb Chiropractic Offices

48 Bethany Road
Holmdel, NJ 07733-1444
Dr. Thomas E. Kalb


Our office, which is easily accessible, prides itself in having a caring staff to service your health needs.

Dr. Kalb focuses on your health. His staff focus on making your care as hassle-free as possible by submitting your insurance, scheduling appointments and making your visits brief, yet enjoyable.

EDUCATION

Doctor of Chiropractic, 1980

New York Chiropractic College
Academic Excellence Award
Phi Chi Omega Honor Society
M.S. Computer Science, 1971

Stevens Institute of Technology
B.S. Mathematics, 1969

Polytechnic Institute of Brooklyn
Cum Laude
BIOGRAPHY
Dr. Kalb received his doctorate from New York Chiropractic College in 1980. He is licensed to practice in New Jersey and is a diplomate of the National Board of Chiropractic Examiners. He is also a Fellow of the American Academy of Clinical Applied Spinal Biomechanical Engineering.
In addition to his chiropractic practice, Dr. Kalb has had teaching responsibilities for Northwestern and Logan Colleges in their Associate and Preceptorship Programs. Over the years, he has given health talks and lectures to schools and organizations.
Dr. Kalb uses a variety of techniques to best suit the needs of the patient. These techniques include Activator, Diversified, Logan Basic, SOT and Applied Kinesiology. He is Advanced Proficiency rated in Activator Technique.
To learn more about ACTIVATOR technique, Research Information or Common Conditions, visit Dr. Kalb's Activator Web page by clicking here.